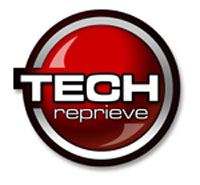 Giving You a Break From Technology
TechReprieve, LLC
PO Box 1942
Ann Arbor, MI 48106-1942
734.657.1542 W
734.661.0685 F

www.techreprieve.com

Follow us on LinkedIn:


Like us on Facebook:


Welcome to TechReprieve!
We provide Drupal and web software engineering (architecture & development), usability services (iterative design, testing, & analysis), with an extreme focus on customer service.
TechReprieve helps give you the edge over your competitors by enabling your customers and users to get the most out of your software or website through a simpler, more consistent, and more enjoyable user experience.
This translates into decreased support costs, increased user satisfaction, and increased customer loyalty.
We want to be your partner, outperform your expectations, and provide you with top notch customer service. We encourage you to contact current and former clients to get a sense of what it's like to work with us.
Our Specialties include:
Extreme Customer Service
Drupal Architecture and Development
Usability Services - Design, Testing, and Analysis
PHP and Perl Programming Services
HIFLEX Web-to-Print System Integration with Drupal and PHP
General Web Software Architecture and Engineering (including with other open-source CMS systems like WordPress)
Project Management Services
It's Simple at it's Core!
We use a proven, scientific, transparent, metrics-based approach that yields consistent, and expected results.
First we give a stand-alone evalution of your site, based on industry best practices.
We then work with you to identify competitors, customers, audience needs, metric-based goals, and common tasks users perform on your software, web application, or website.
Next, we optimize your architecture and design for those tasks.
We then perform one-on-one testing with representative users on the improved design.
Finally, if necessary, we can iterate this process until your goals are fully met.
This process is what sets TechReprieve apart and ensures the return on your investment with us.
Our Clients
We've had the privilege to work with (and continue to provide service to) a wide range of clients, including:
Please contact us at for service information, pricing, specific project information, and client references.